Proud to Represent Tropical Shipping providing Global Connectivity throughout the Caribbean basin

Proud to represent Höegh Autoliners in St Vincent, Barbados, and Guyana
We offer full logistics solutions as well as freight brokerage for the whole of the African region, including the Hinterland countries.
Our experienced staff are strategically placed in Cape Town, Johannesburg and Walvis Bay. We also offer alternative solutions, especially via Mozambique and Tanzania.
Whilst predominantly moving cargo in and our for the mining industry, we are equally able to handle any cargo type and size, from Containerised cargo to Breakbulk and Out of Gauge.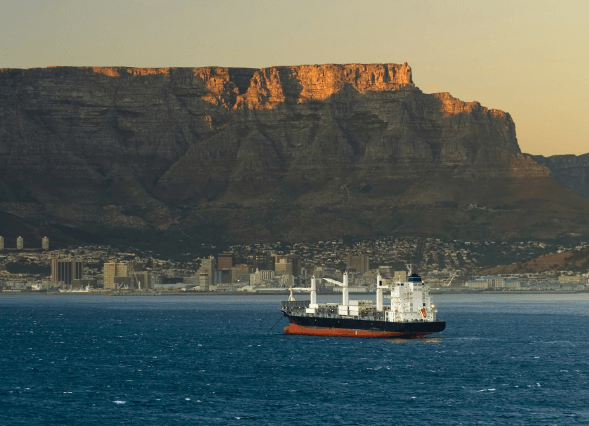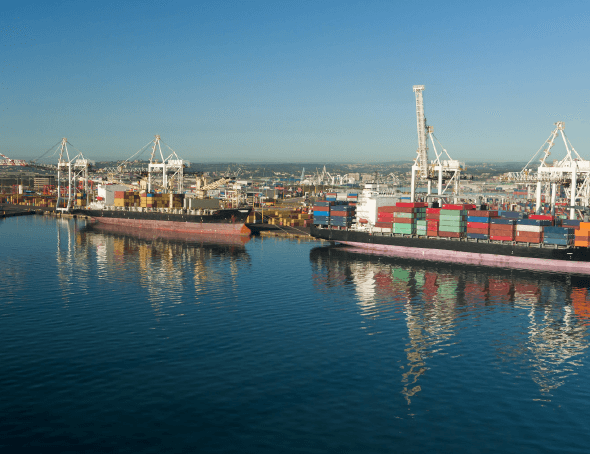 Our Services
Full Container Loads (FCL)
Less Than Container Loads (LCL)
Full Consolidation Services
Customs Bonded warehouse in Miami
All Cargo Types
Temperature Controlled Cargo (Ambient, Chilled, Frozen)
BreakBulk Cargo
Project Cargo
Out of Gauge Cargo
Heavy Lift Cargo
Roll on Roll off Cargo
Chartering
Air Freight
Air/Sea Combined Services
Fine Art Division
Services for all INCOTERMS shipments
Customs Clearance
Procurement Division
International Rescue (24/7 emergency cargo including Hand Carry Services)
24/7 Support from Dedicated Industry Experts
Cargo Types
Retail Merchandise
Personal Effects (from barrels to full containers)
Commercial Cargo
Motor Vehicles (old and new nb subject to local regulations)
Construction Equipment including Earth Moving Equipment
Boats, Yachts, Mega Yachts & Marine Industry cargo
Agricultural Equipment and Supplies
Oil & Gas Equipment
Energy Sector & Wind Turbines
Construction Industry
Consolidation warehouses strategically located globally
Specialists In
Energy Sector and Renewables
Oil & Gas Expertise and Specialised Services
Purchase Order Management
Project Management
Hotel Projects
New Housing Projects
Public Works
Liner Agency
Ports and Sales Agency
Ships Husbandry
Full Container Loads (FCL)
Less Than Container Loads (LCL)
Full Consolidation Services
Customs Bonded warehouse in Miami
All Cargo Types
Temperature Controlled Cargo (Ambient, Chilled, Frozen)
BreakBulk Cargo
Project Cargo
Out of Gauge Cargo
Heavy Lift Cargo
Roll on Roll off Cargo
Chartering
Air Freight
Air/Sea Combined Services
Fine Art Division
Services for all INCOTERMS shipments
Customs Clearance
Procurement Division
International Rescue (24/7 emergency cargo including Hand Carry Services)
24/7 Support from Dedicated Industry Experts
Retail Merchandise
Personal Effects (from barrels to full containers)
Commercial Cargo
Motor Vehicles (old and new nb subject to local regulations)
Construction Equipment including Earth Moving Equipment
Boats, Yachts, Mega Yachts & Marine Industry cargo
Agricultural Equipment and Supplies
Oil & Gas Equipment
Energy Sector & Wind Turbines
Construction Industry
Consolidation warehouses strategically located globally
Energy Sector and Renewables
Oil & Gas Expertise and Specialised Services
Purchase Order Management
Project Management
Hotel Projects
New Housing Projects
Public Works
Ports and Sales Agency
Ships Husbandry